Longing for the days of friendly, personal service and homemade meals? We'll know your names by morning and make sure your getaway is comfortable and memorable.
"...run by a family who offers hospitality and service like no other."
- Lee and Ida Power, Hamilton, Ontario
We are a family-run resort, built 21 years ago by TR Mills, Bob Mills, and family. We offer fantastic golf, with incredible food and plenty of room for groups of two to 44 golfers. We'll customize your Stay & Play package to suit your needs, with fabulous, home-cooked dinners in the Hell's Hollow Bar & Grill, hot breakfasts, and unlimited golf with cart all included in the price.
Unless you'd like to visit Grove City's Premium Outlets for shopping or a nearby premium course for some more golf, you won't need to get back into your car until you reluctantly head home. Multiple decks overlooking the course, campfires, swimming, soaking, and hiking add up to a relaxing, rustic getaway.
We also offer wonderful non-golf packages. Enjoy all of the amenities of the resort, including our Hell's Hollow Adventure Trail and Hell's Hollow Haunt (during the spooky season), and explore all of the other great activities in Mercer County. Send our quick contact form with your inquiry about non-golfing packages for family vacations.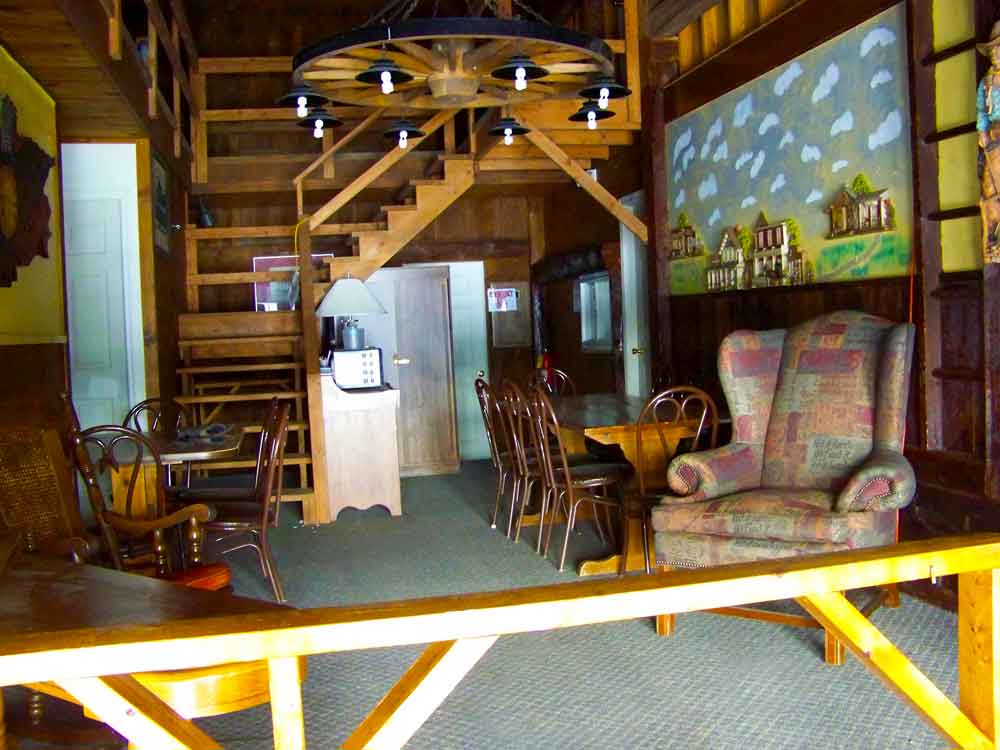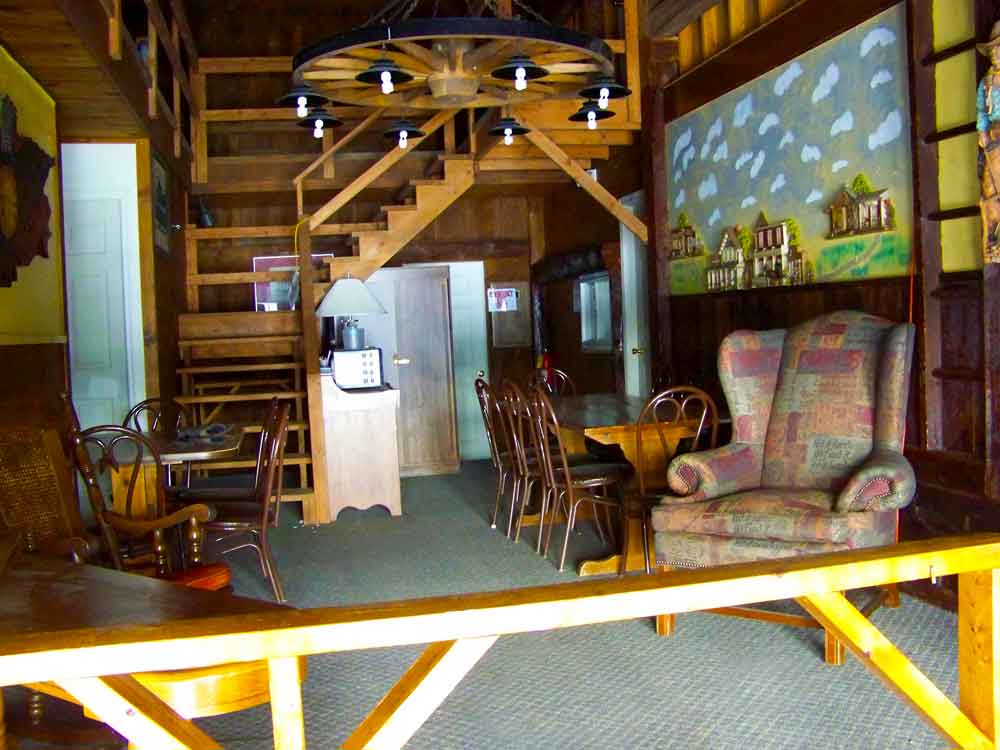 The Lodge is housed in the upper level of our restored 1870's dairy barn Clubhouse. Made up of 12 separate guest rooms each with a private bath, the best part of our Lodge is the flexibility. Enjoy your privacy, or as much camaraderie as you'd like in the adjoining common areas.
Each room in the rustic lodge is equipped with two beds, a private bath, and AC. Rooms surround an open common area great for gatherings to play cards, socialize, or unwind in front of the TV.

The Lodge also houses two suites each with sitting rooms and two bedrooms.
Also located in the upper level of our Clubhouse, the Eagle's Nest is the perfect spot for smaller groups. A screened-in porch with a private entryway houses four new rooms located next to the lodge.
A tv, comfortable seating, and a table for late-night card games let you and your group unwind together, but with a little privacy.
Rent the restored 1870's Farmhouse for a family outing or as a part of one of our Stay & Play packages. The house accommodates up to 12 guests with six bedrooms, two baths, a living room, cable TV, and full kitchen.
Located 100 yards from the clubhouse and looking out onto the #1 fairway you can enjoy cooking marshmallows over the campfire pit in the backyard. The heated swimming pool and hot tub are close by and you can go fishing in the pond, play cornhole and horseshoes, rent a paddle boat, take a hike on the Hell's Hollow Wildlife Trail, or just relax.